Home >> Anything else >> Today I....(Part II) PHOTOS/PICS
09.03.2008, 00:30

quote
What a cool idea, here's my contribution.....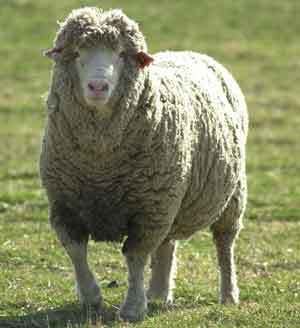 09.03.2008, 07:12

quote
That's baaaaaaaaaaaaaaaaaad.
09.03.2008, 10:10

quote
Yeah, but she's cute though....

09.03.2008, 10:11

quote
Megs did promise to post more serious photos in future
09.03.2008, 13:29

quote
LittleVixen wrote:

view from my bedroom widow

view from my front door, lot of palmtrees here in Cornwall


Ahem so we are left to assume that Today LV has walked from her bedroom to the front door


Were those taken today? Looks quite sunny down there compared to here
09.03.2008, 13:50

quote
Cor LV I might move in with you
09.03.2008, 15:48

quote
Today I went to the local park where I walk Pebbles a few times a day ľ here she is looking a bit disdainful at our local art heritage



10.03.2008, 12:21

quote
Today I probably won't go out much, as the weather is atrocious. So here is the left and right side of my desk (2 trestles and a huge piece of timber - I've never found a desk big enough to keep all my rubbish on), where I am currently sitting in deep thought and trying to motivate myself creatively.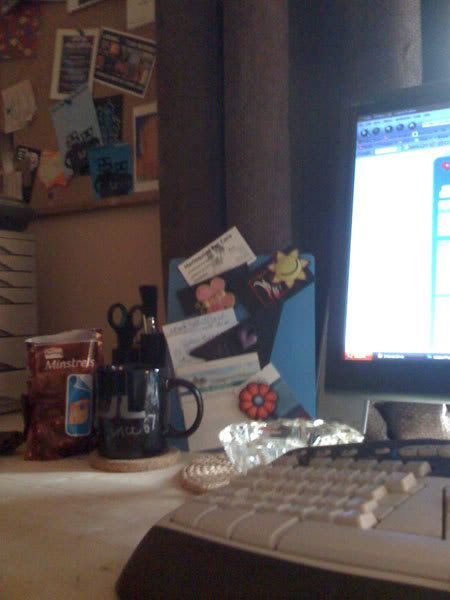 One will notice from the left side of my monitor that:
a) I actually use the coasters
b) The Minstrels are there to tease Ann-Marie (and to accompany my coffee)
c) Fridge magnets are also useful on metal note boards (and if you could read the contents of the notes on the black pieces of paper on it, you would be shocked)
10.03.2008, 12:45

quote
I went exploring.




More on my blog.
http://fernys.wordpress.com/
10.03.2008, 12:47

quote
Love the related monocrome photos on the blog.
10.03.2008, 20:05

quote
As promised, here is a (serious) picture I took today while I was 'hard at work'......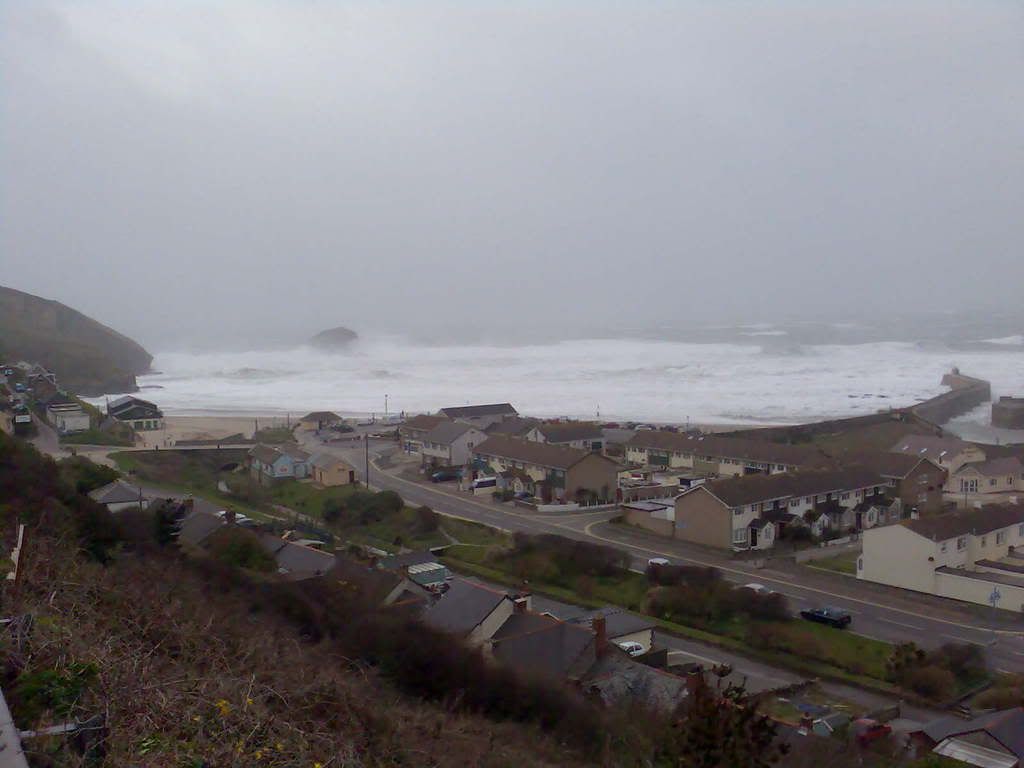 This is a picture of the spring tides at Portreath in Cornwall, although the tide isn't too high yet (only about 3:30PM)
The picture isn't very good because the closer you got to the beach, the more it hurt as you were being bead-blasted by the sand in the ultra high winds.
I was planning on going back this evening to get some decent pictures with something better than my phone, but the police have closed the entire area off because it is too dangerous.(the swines~no pun intended!)
To give you an idea of how big the waves are here, that rock in the sea is actually HUGE, with probably enough room for 10-15 houses woth BIG gardens too......
10.03.2008, 20:10

quote
Good photo that. You lucky buggers living in Cornwall. Would love to live down there.
10.03.2008, 20:19

quote
See, I am the worst kind of Cornishman, I only live about a mile, away from the beach in the picture, and how often do I go there?
Well, being honest, the last time I was on the beach for anything but work was probably 3 years ago.....
Sad really, I must make more of an effort, perhaps I will if there is anything left after the storms and high tide tonight....
10.03.2008, 20:31

quote
Well you miserable Cornish sods can just sit indoors then, more room on the beach for the rest of us.

We used to holiday in Tintagel when I was a kid. I have some fantastic memories of those times and really love Cornwall.
You cannot post new topics in this forum
You cannot reply to topics in this forum
You cannot edit your posts in this forum
You cannot delete your posts in this forum
You cannot vote in polls in this forum